Pro Detailing – SINCE 1986 – Ceramic Coating 2010
MOBILE Professional Detailing - Pro Ceramic Coating - Paint Correction & Protection - Walnut Creek - Pleasant Hill - Orinda - Danville - San Ramon - East Bay Alameda Marin Contra Costa & Solano Counties
YOUR VEHICLE DESERVES THE BEST
Email Webform
IOS/Android Webform Link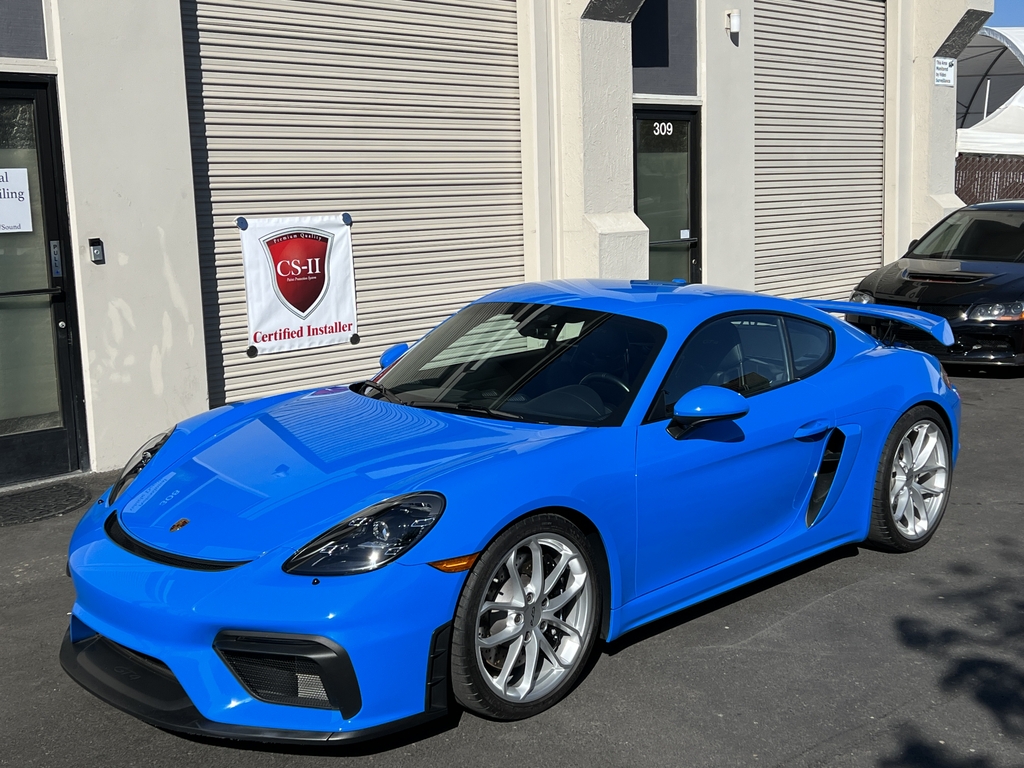 2022 Shark Blue Porsche Cayman GT4. In for Full Body and wheelwell/rim restoration/correction and CS-II Titanium SH Ceramic Coating. A very big job due to the difficulty factor of a highly reflective solid deep blue. Job completed 10/15/23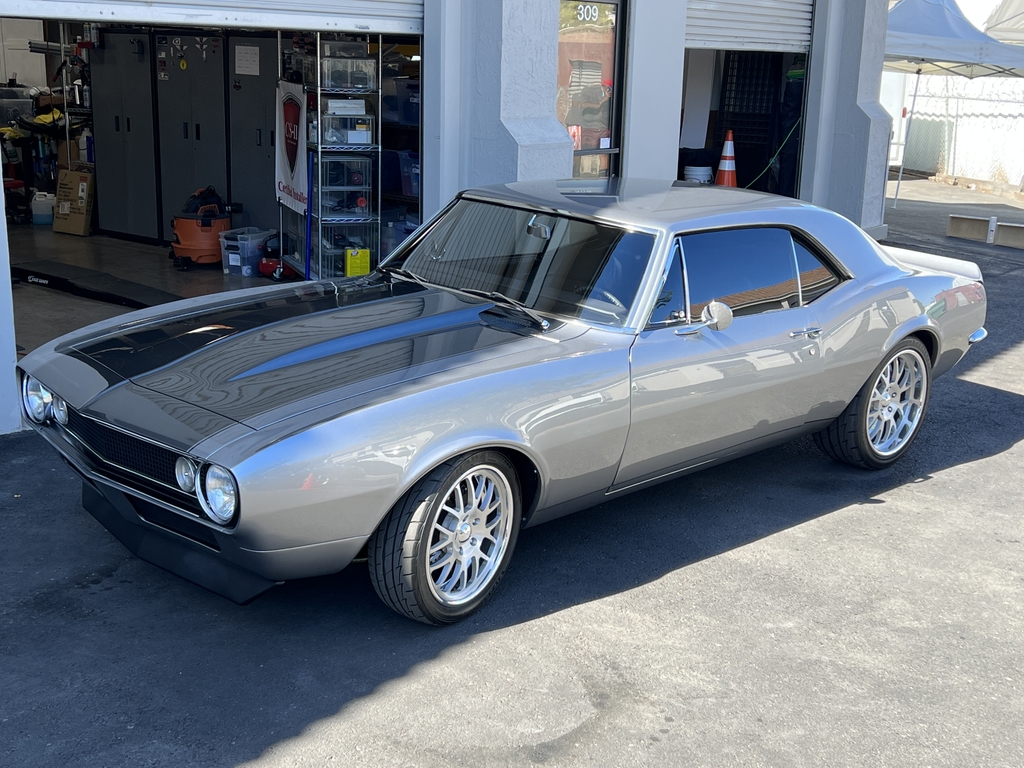 1969 Custom Camaro. CS-II Titanium SH applied 2021, in for yearly maintenance. ALL driver vehicles still need yearly maintenance, we correct any little or big thing, re-apply the top layer of CS-II Titanium and it's all good to go ! ($350)
2022 Porsche Cayman GT4, wheelwell restoration !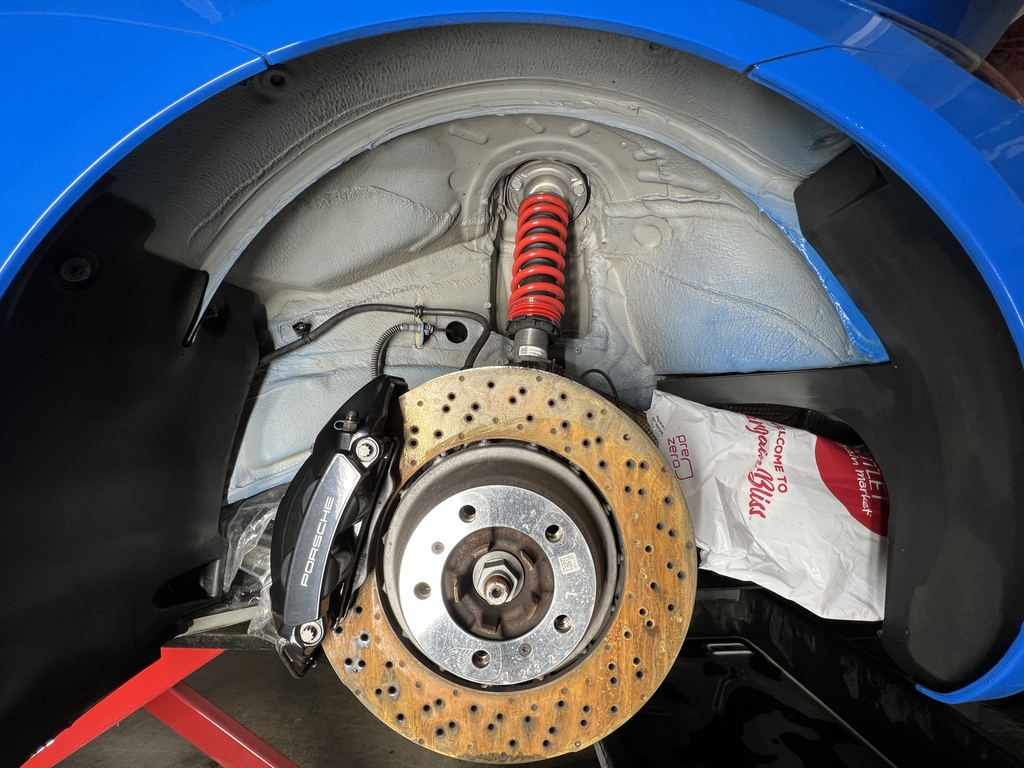 2022 Porsche Cayman GT4, wheelwell restoration !
2023 Mercedes SL63 supercar & 2023 Tesla Model Y CS-II Titanium SH Self Heal Remove Cilijet & fine polish
Preparing to Ceramic Coat a McLaren 720S engine bay with CS-II Titanium
BMW M3 Remove orangepeel – front/rear fenders, doors, apron. Ceramic Pro Gold coating.
Original Journey manager Herbie Herbert's McLaren 720S. (RIP). We enjoyed chatting with him about quite a lot of things including his baby, Nocturne. In far rear, 1994 BMW Alpina B3 5spd  sold on
Bringatrailer.com for the highest ever (B3)
. Foreground, Noble M12. Right rear, Porsche 911 Turbo Kind of tweaked, rocket. North of 600hp!
When it comes to estimating Full Detail candidate vehicles, size and condition matter. Same for Paint Correction, when it's very serious it's called Paint Restoration. I AM the Pro Detailer, well known in the SF Bay area for intense Details and Intimate Paint Work.
Ceramic Coating Packages
BRONZE
TWO YEAR PROTECTION
CS-II B268 Coating 
Ceramic Pro Top Coat
Tesla Model 3 is Average Size
Average   :  $850
SILVER
FIVE YEAR PROTECTION
CS-II CERAMIC Coating
Ceramic Pro Coating 
Average   :  $1250
CS-II Titanium SH (self-heal) Coating
Ceramic Pro Coating +$300
Average   :  $1850
Ceramic coating is applied to:
Ceramic coating is applied to:
All painted surfaces from door frame rubber and out

Metals

Face of Rims

Glass (exterior)

Interior is vacuumed, and interior glass cleaned
All packages SUV – Truck +15% to 50% extra. Oversized vehicles start at 50% extra. Oversized vehicles are trucks that are 4 full sized doors with a long bed & delivery or transportation vans, etc.
Wheels Off Package
Wheels Off Package
Wheels removed

Rims cleaned inside & out

Suspension cleaned and all professional spray gun coated with 2 layers of Ceramic Pro Wheel/Caliper ceramic coating

Robust and proven protection. $150 to $300 per wheel

Based on size and complication

Wheels Off is an extra package, but the face of the rim is included in a single step according to the package

When we do Wheels Off, it's severe! The complete suspension visible, the rim inside/out and caliper(s)

Twice, airbrushed

Important Notes

Extra correction is an additional charge when not possible to judge blindly.
We are based out of Walnut Creek, CA. Mobile to the East & North SF Bay counties. With great attention to detail, we protect your entire vehicle from head to toe including the paint, plastics, the glass, the wheels, the interior and even the under carriage.
We have 3 distinct services: auto detailing and paint correction, paint coating and clear bra (PPF). The primary goals of our coatings is protection from the elements and reducing maintenance and time spent in making your vehicle look beautiful. Our clear bra (PPF) is an incredible solution for preventing rock chips and other larger debris.
Please visit the Contact Us page to send your detailing inquiry.
OUR MISSION
Apollo Auto Spa
Walnut Creek & Local cities across the East & North SF Bay, SF's paint protection and aesthetic vehicle detailing services. When you bring your vehicle to our detail shop, you experience superb customer service and absolute perfection for your vehicle. Choose the best – choose
Apollo Auto Spa
!
Get a FREE Estimate
CALL NOW
925-464-1622
Our Services – What We Do
STANDARD DETAIL SERVICE
All-Year Protection $400+
WHAT'S INCLUDED
Contaminants and pollutants expertly extracted from paint, fiberglass & metal surfaces
Claybar or chemical removal of debris
Thorough powerwash & dry
Compound exterior glass
Compound & polish body  (1 step each)
Body: ceramic 1-year or Premier Wax
Glass: ceramic
Dress plastic/rubber
Vac/ shampoo & interior wipedown, interior glass deep cleaned
Get a FREE Estimate
CALL NOW
925-464-1622
RESTORATION PROFESSIONAL DETAILING SERVICE
PLEASE MAKE APPOINTMENT FOR INSPECTION
Paint Restoration Pricing – $800 and UP. In Extreme situations typically starts at $1500
As your vehicle's paintwork and exterior surfaces are exposed to the elements, the grit, grime, and contamination mar every level. This damage causes your vehicle to lose its luster.
Here at Apollo Auto Spa, we provide restoration & professional detailing to protect and restore your ride!
Inquire/Schedule Service
CS-II TITANIUM
WORLD-CLASS PAINT PROTECTION
A Ceramic Coating made in the USA in Los Angeles, California. Yes, Made In America !
This permanent protective coating has a self-cleaning effect that repels dirt, even graffiti! CS-II high-quality coatings and detailing products enhance and transform your vehicle finish. Your paint looks richer, deeper, and glossier than ever. Top-of-the-line ceramic and titanium coatings yield super glossy protection for 3 to 5+ years to our Lifetime Titanium Ceramic Coating. Protect your windshield glass, plastic surfaces, convertible top, and interior leather & fabric. Transform your vehicle and protect every surface.
Schedule a FREE Consultation
CALL NOW
925-464-1622